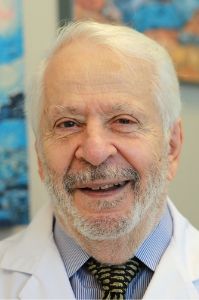 Facility:
Nakatsui DermaSurgery
Suite 200, 9670 - 142 Street
Edmonton, AB T5N 4B2
Contact:
Website:
Personal Summary:
Dr. Schloss received his Medical Degree from the University of Alberta and subsequently obtained two fellowships. Not only did he obtain his felllowship in Dermatology, he also obtained his fellowship in General Pathology.  He is one of only a few physicians who is dual certified in Canada. He currently practices both Clinical Dermatology and Dermatopathology.
Medical School and Year of Graduation:
Residency Training and Year Completed:
Group Practice/Hospital Affiliations:
Key Professional Achievements and Awards:
Canadian Dermatology Association - RFS Excellence in Clinical Teaching Award
Canadian Dermatology Foundation Practitiooner of the Year 2013
Specialized Training or Interests: