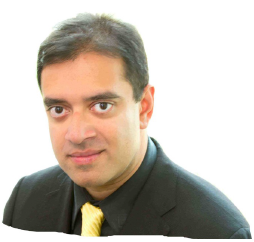 Facility:
Rao Dermatology Centre
3rd floor Suite #300, 7609 109 Street NW
Edmonton, Alberta, T6G 1C3, Canada
Contact:
Website:
Personal Summary:
Dr. Jaggi Rao is a double board certified dermatologist (Canada and USA) and a certified cosmetic surgeon. In 1995, he received a Bachelor of Science (BSc) degree with high distinction from the University of Toronto, followed by his Doctorate of Medicine (MD) from McMaster University in 1998. He then completed his 5-year specialty training in dermatology at the University of Alberta. This was followed by the completion of an accredited fellowship with the American Academy of Cosmetic Surgery in Southern California. Dr. Rao is a full Clinical Professor of Medicine and served as the Program Director for the Dermatology Residency Training Program at the University of Alberta from 2009 to 2014.
Dr. Rao has won several accolades for writing, presentations, research and teaching, including the Canadian Dermatology Association's Teacher of the Year Award. In 2011, he was the recipient of Avenue Magazine's Top 40 under 40 Award. He has authored over 50 scientific papers and textbook chapters, and has been an invited speaker for over 500 lectures worldwide to physicians, other professionals, industry and the general public. Dr. Rao is a popular instructor for a number of dermatology-related courses and educational projects. He continues to lend his expertise as a consultant to various organizations including the government (such as the Canadian Standards Association), medical device and pharmaceutical industry, healthcare provision businesses, and professional sports teams.
Clinically, Dr. Rao has been a practicing dermatologist for over 10 years, and is the founder of the Rao Dermatology Centre, a popular medical & cosmetic dermasurgery facility in the heart of Edmonton, Alberta. He has developed several innovative treatment protocols and techniques that have been adopted by other healthcare professionals. Dr. Rao is the creator and visionary behind ConsultDERM™, Canada's largest teledermatology service, which uses modern technologies to allow healthcare providers gain timely access, regardless of distance or location, to dermatology assistance for patients with skin-related problems. Dr. Rao continues to volunteer with Doctors Without Borders (MSF) and the Canadian Physicians for Aid & Relief (CPAR).
With his talent and passion for dermatology, creative mind, and ever-helpful nature, Dr. Rao is always ready to provide education, expert advice and patient care to all who desire it.
Medical School and Year of Graduation:
McMaster University , 1998
Residency Training and Year Completed:
Group Practice/Hospital Affiliations:
Key Professional Achievements and Awards:
Specialized Training or Interests:
Laser Medicine
Cosmetic Dermatology
Phlebology
Acne
Telemedicine