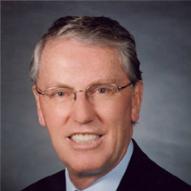 Facility:
Remington Laser Dermatology Centre
150 - 7220 Fisher Street SE
Calgary, AB T2H 2H8
Contact:
Website:
Personal Summary:
Dr. Kent Remington received his medical degree from the University of Alberta. He did his post-graduate dermatology training in Portland, Oregon. Dr. Remington is an internationally known dermatologist who specializes in laser surgery and comprehensive approaches to the "Aesthetic Face" using energy devices, fillers and neuromodulators.
The Remington Dermatology Centre, which he established in Calgary in 1971, became the Remington Laser Dermatology Centre in 1979, the first of its kind in Canada. During the past 36 years, Dr. Remington has treated more than 85,000 patients with lasers and other energy devices. Dr. Remington has helped train hundreds of physicians from around the world in the art and science of laser surgery and the aesthetic use of HA fillers for the global approach to facial reflation and contouring.
It is Dr. Remington's philosophy to provide patients with state-of-the-art dermatological care using the best technology as soon as it becomes available. To meet this objective, the Remington Laser Dermatology Centre operates as a private facility complete with its own operating rooms and 23 different lasers and other energy devices.
Medical School and Year of Graduation:
University of Alberta, 1966
Residency Training and Year Completed:
Group Practice/Hospital Affiliations:
Key Professional Achievements and Awards:
LMCC - Licentiate of the Medical Council of Canada
FRCPC - Fellow Royal College of Physicians Canada
Specialized Training or Interests:
Laser Surgery - Dermatologic, Vascular
Surgery - Cosmetic
Hair Removal