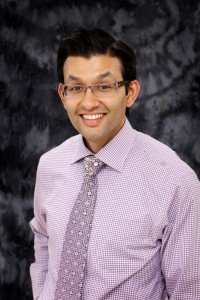 Facility:
Stratica Medical
10140 – 117 St. NW, Suite 200
Edmonton AB T5K 1X3
Contact:
Website:
Personal Summary:
Originally from Fort McMurray, Alberta, Dr. Grewal now resides and practices Dermatology in the community setting in Edmonton, Alberta. He enjoys a full practice with a wonderful patient population. He is also a proud husband and father of two children.
Education
In 2002, Dr. Grewal completed his Bachelor of Science (BSc) undergraduate degree at the University of Alberta with a Specialization in Psychology and graduated with Distinction. He then went on to complete his Doctor of Medicine (MD) degree at the University of Alberta in 2006 and graduated with Special Training in Research. In 2011, he subsequently completed his Dermatology training at the University of Alberta and became a Fellow of the Royal College of Physicians and Surgeons of Canada (FRCPC) and also went on to become a board certified Fellow of the American Academy of Dermatology (FAAD).
Research
Dr. Grewal, along with his partner Dr. Norman Wasel, has participated in numerous clinical research trials for a multitude of dermatology products, including biological and non-biological systemic and topical therapies for psoriasis and topical products for onychomycosis, actinic keratosis, acne and rosacea. His research is conducted under the auspices of Probity Medical Research and he is listed on the researchtrials.org website.
Clinical
Dr. Grewal enjoys a community practice focused on general dermatology. He particularly has an interest in psoriasis and also deals with numerous other issues including acne, eczema, warts, skin cancers, rashes, moles, etc… He offers a wide range of topical and systemic therapy and also a specialized form of phototherapy which has helped many patients in his practice.
Medical School and Year of Graduation:
University of Alberta, 2006
Residency Training and Year Completed:
University of Alberta, 2011
Group Practice/Hospital Affiliations:
Key Professional Achievements and Awards:
LMCC - Licentiate of the Medical Council of Canada
FRCPC - Fellow Royal College of Physicians Canada - Dermatology
Specialized Training or Interests:
Psoriasis
Acne
Eczema
Skin Cancer
Warts
Actinic Keratosis
Vitiligo
Rosacea