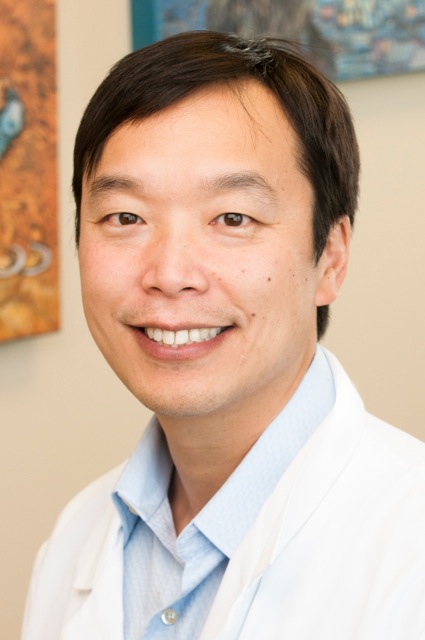 Facility:
Nakatsui DermaSurgery
Suite 200, 9670 - 142 Street
Edmonton, AB T5N 4B2
Contact:
Website:
Personal Summary:
Dr. Thomas Nakatsui is the medical director of Nakatsui DermaSurgery, a certified non-hospital surgical facility. He took over the Groot DermaSurgery Centre from long-time associate Dr. Don Groot who was a pioneer in laser technology. Upon his retirement, Dr. Nakatsui took over the centre in 2014. He holds a Fellowship in Dermatology in Canada and is Board certified in the United States.
Dr. Nakatsui is an internationally known dermatologist skilled in all areas of dermatology, including laser surgery and hair transplantation. In addition to medical dermatology, his cosmetic interests include hair transplantation, laser surgery, fillers, neuromodulators, non-surgical fat reduction, and facial rejuvenation. He has authored numerous textbook chapters in the field of hair restoration. He completed his medical training and residency in Dermatology at the University of Alberta and received additional training at several Centres of Excellence including Harvard, the Johns Hopkins Medical Centre, the Massachusetts General Hospital, and the Mayo Clinic.
Medical School and Year of Graduation:
University of Alberta, 1994
Residency Training and Year Completed:
Group Practice/Hospital Affiliations:
Key Professional Achievements and Awards:
Canadian Fellowship
Board Certified in United States
Member of the American Society for Dermatologic Surgery
Member of the International Society of Hair Restoration Surgery
Member of the American Society of Hair Restoration Surgery
Specialized Training or Interests:
Dermatology
Hair Transplant Surgery
Laser Surgery
Injectables (Filler, Botulinum Toxin)
Non-Surgical Fat Reduction